Acoustic Tunnel Monitoring
The tunnel of the future has ears: AKUT recognizes events faster – even 2 minutes faster than current technology.
The tunnel never stops listening and reacts immediately: Events are detected and localised within 0.7 seconds. The Operator can decide whether to activate the tunnel traffic lights and other emergency measures.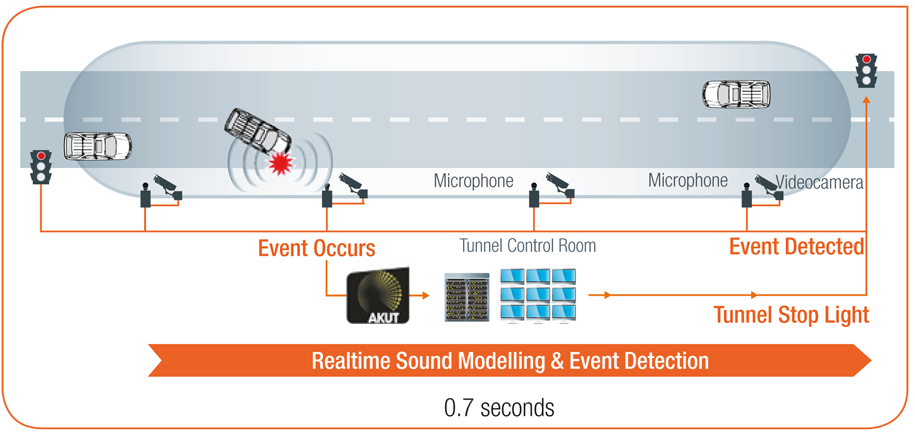 Event recognition in less than 1 second.
Automatic activation of the relevant camera
The tunnel stop lights can be immediately activated.
Even with poor visibility due to smoke the operator
can hear people in the tunnel – and is able to locate
them.
The operator is able to direct tunnel occupants to
safe areas even if the cameras are blind.
In comparison to other safety systems,several minutes
worth of traffic flow are prevented from entering the
tunnel.
Fewer tunnel occupants require evacuation.
Emergency services can be guided around dangerous
areas to rescue people via safe escape routes.